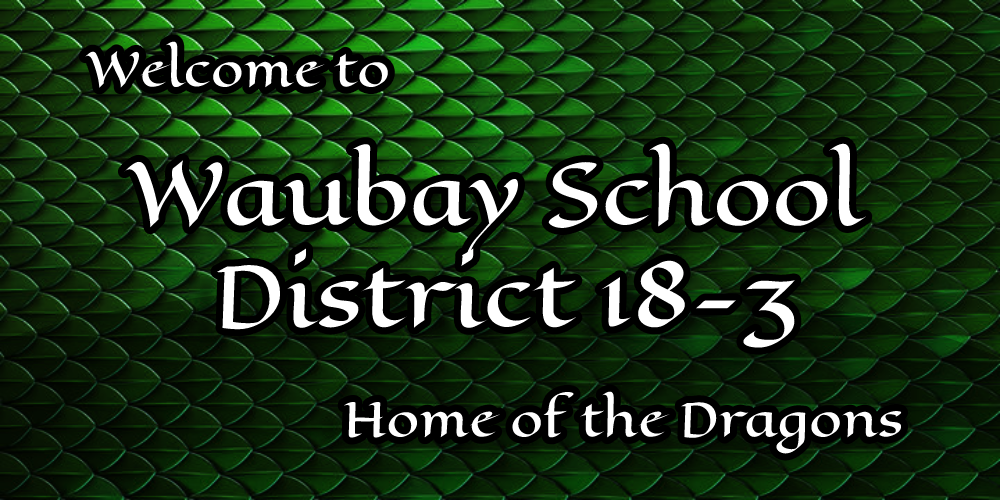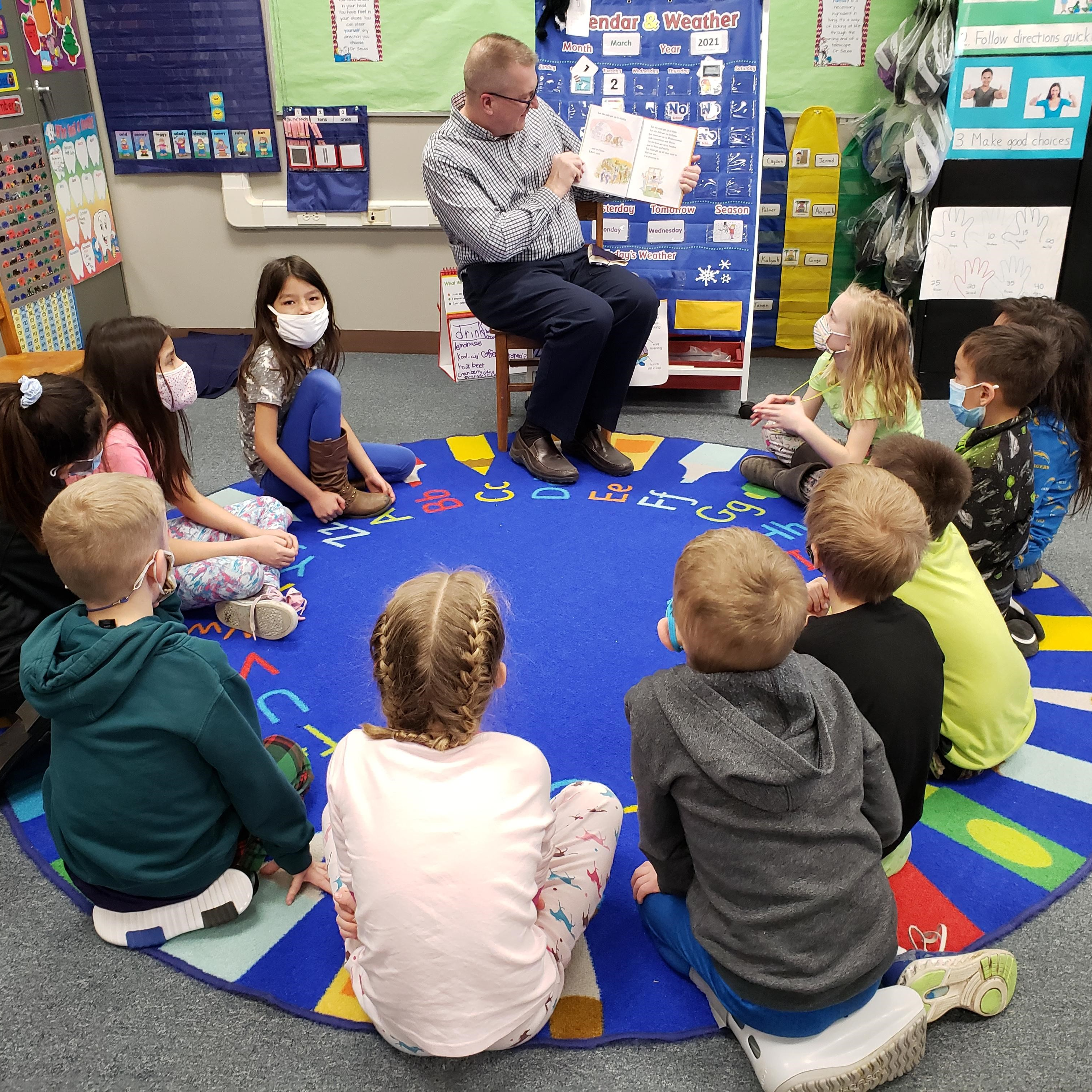 My favorite Dr. Seuss book is "Hooray for Diffendoofer Day!" We read Dr. Seuss to our own kids and I have worked with the NEA's "Read Across America" program for many years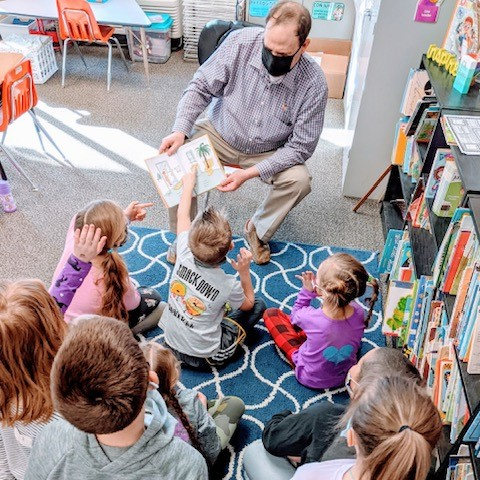 Mr. Lambley read Wacky Wednesday to the 2nd Graders during Read Across America Week.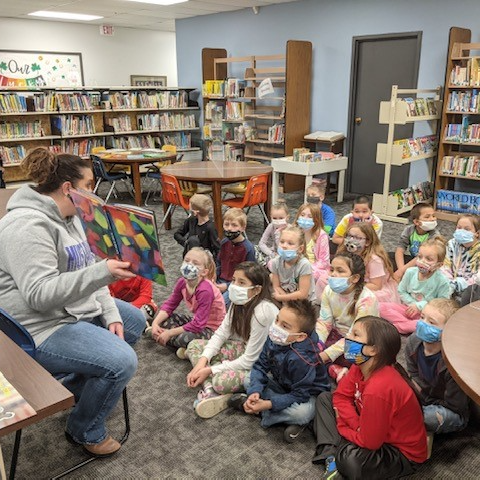 "So be sure when you step, step with care and great tact. And remember that life's A Great Balancing Act. And will you succeed? Yes! You will, indeed! (98 and ¾ percent guaranteed) Kid, you'll move mountains." -Dr. Seuss, Oh, The Places You'll Go!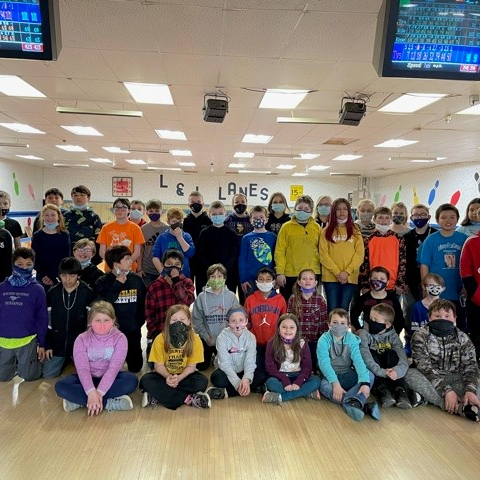 Elementary students enjoyed a morning of bowling for all their positive efforts put forth in 3rd quarter!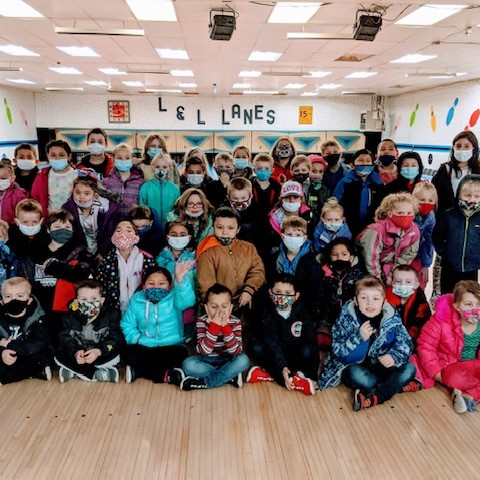 Pre-K through 2nd graders enjoyed a morning at the bowling alley for all their good work and positive attitudes during quarter 3!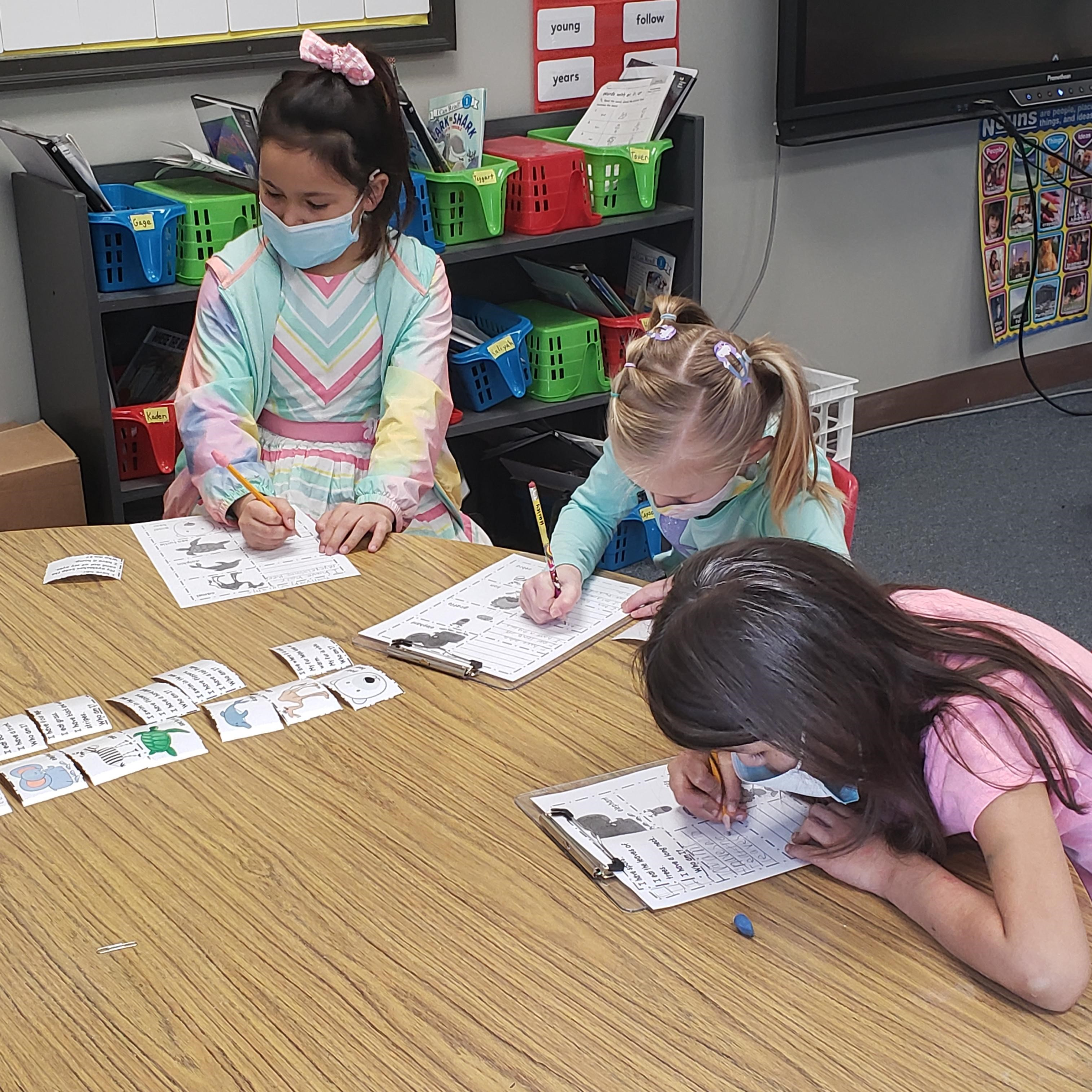 First graders learn to use facts about animals to write their first research paper.
Head Coach: Zach Noffsinger Assistant Coaches: Sonny Rumpza, Devin Pederson, Justin Zirbel, Cullen Noffsinger, Mike Schmidt Dakota Hills Grizzlies were 2-6 for the 2020 season.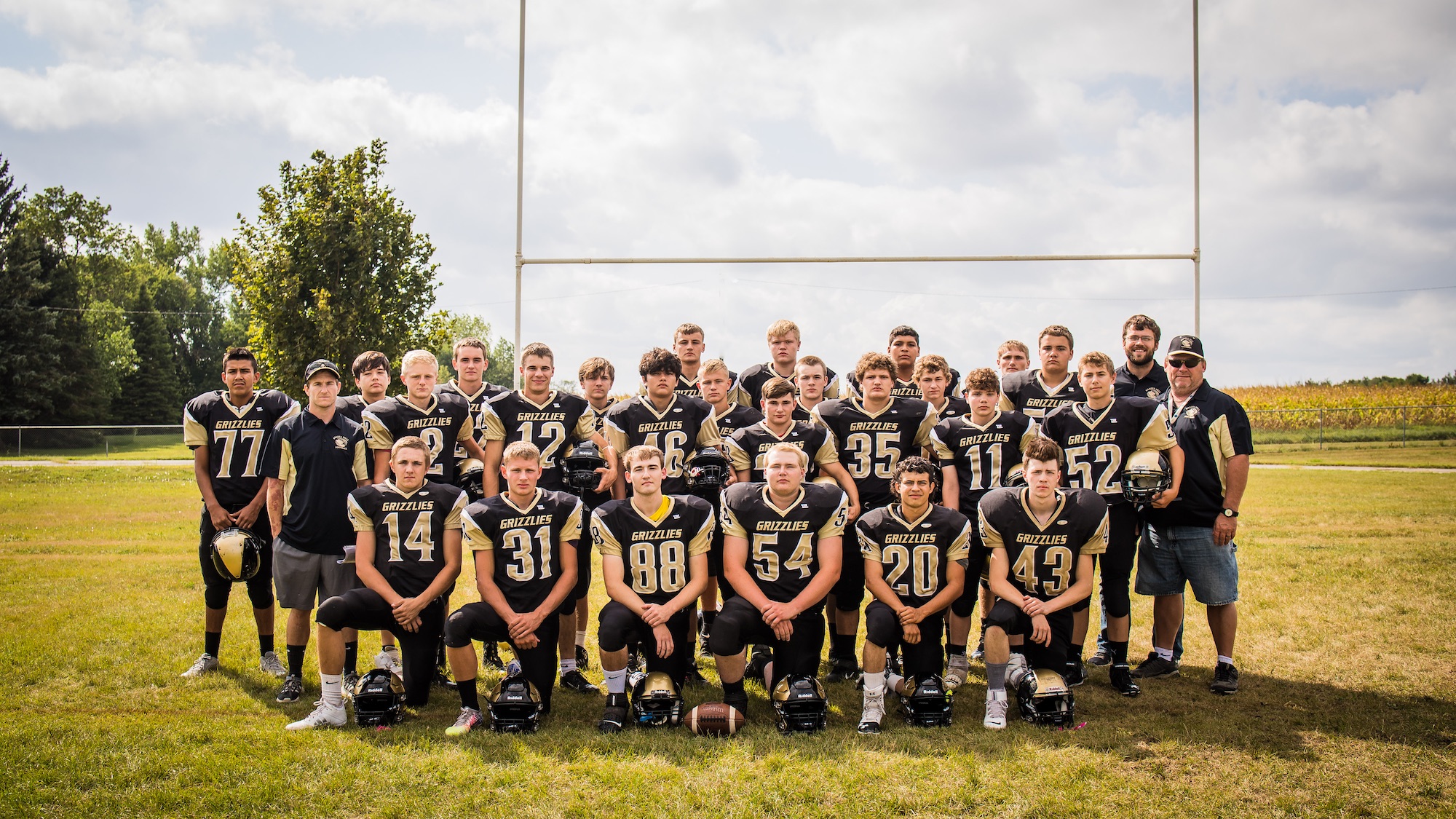 Head Coach: Zach Noffsinger Assistant Coaches: Sonny Rumpza, Devin Pederson, Justin Zirbel, Cullen Noffsinger, Mike Schmidt Dakota Hills Grizzlies were 2-6 for the 2020 season.

Volleyball

Head Coaches: Vanessa Bloom & Sarah Strang Waubay/Summit Mustangs were 7 - 13 for the 2020 season.

Boys Basketball

Head Coach: Mark Amdahl Assistant Coach: Joel Eisenbraun

Cheerleading

Cheer Coach: Kari Berger

Girls Basketball

Head Coach: Tony Howard Assistant Coaches: Zach Noffsinger, Sarah Strang, Lisa Amdahl

Junior High Football

Coach: Jordan Gibson & Christian Voss

Junior High Girls Basketball

Coach: Sarah Strang

Junior High Boys Basketball

Coaches: Nathan Bloom, Steve Aker, Jacob Gapp
Volleyball

Head Coaches: Vanessa Bloom & Sarah Strang Waubay/Summit Mustangs were 7 - 13 for the 2020 season.

Boys Basketball

Head Coach: Mark Amdahl Assistant Coach: Joel Eisenbraun

Cheerleading

Cheer Coach: Kari Berger

Girls Basketball

Head Coach: Tony Howard Assistant Coaches: Zach Noffsinger, Sarah Strang, Lisa Amdahl